Description
Customers Count!
Simple proven ways to build enduring and
profitable customer relationships

Presented by Ed Laflamme & Bill Arman of The Harvest Group
You can't make money with customers you don't have! 
So how do you keep them loyal in this crazy market!
Do you wonder why after working with a client for a season they don't renew their contracts with you?
Do you wonder why you don't get referrals from your "good" customers?
Do you wonder why your customers get other contractors to do enhancement work on their property and don't even ask you!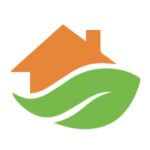 The Harvesters, Bill & Ed have over 80 years experience between them and have successfully worked with customers in every segment of the market. Bill led a $25 million dollar region, Ed maintained 10 world headquarters in Connecticut and they both had customer retention rates of 95% or greater every year!
Some of the things you'll learn…
Techniques to help understand your customers better

Ways to make customer love you 

Ideas to help raise the bar on customer service in your organization. 

Ways to building a trusting solid relationships with your customers 

Techniques to make customers want to stay with you 

How to get referrals from those happy customers

How to make greater profits from your existing customers
If you want greater profits from your existing customers 
If you want to create loyal customers that will pay more for your service 
If you want to grow your company and have high customer retention…
For those who are not Academy Members
the investment is: $97
FREE For Harvest Way Academy Members
*** Find the webinar inside the Academy! ***
Not a member yet?
Sign me up for the Academy for $10 so I can get this webinar FREE!