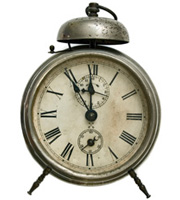 Bill's All Talk, No…Ed Is
If you're wondering where we've talked before and what we talked about, here's a list of places Bill and Ed have visited, talked and held workshops. We're always happy to come to your place and bend a few ears.
March 19 & 21, 2013
"Are You A Fierce Competitor"
A talk given by Head Harvester Ed Laflamme
Pest Control Association of Florida
8:30 AM – 4:00 PM
March 8, 2013
"Recruiting and Hiring the Right People" and "Building Effective Training Programs"
Landscape Alberta's Spring Conference
Coast Plaza, Calgary, Alberta Canada
March 6, 2013
Building a Recruiting Machine! (Keynote)
The Account Managers Guide (Keynote Breakout)
March 5-6, 2013
MGIA Annual Trade Show & Convention 
Suburban Collection Showplace
Bill's Past Talks, Workshops & Seminars
Lawn and Landscape School of Management:
"Training Program Development"
"People: The Keys to Success"
Bayer Environmental Science:
"The 7 Steps to Finding and Getting Great People"
"Innovative, practical advice and tips!"
-Conference Attendee
PLANET Green Industry Conferences:
"Growing Great People"
"Recruiting Programs that Rock"
"Learn and Earn by Creating a Learning Organization"
"Quality Assurance Program Design and Implementation"
"People Retention Strategies: How to Keep them on Board Without Being Bored"
"Quality Counts: How to Get Consistent Quality by Linking Training and Incentives to Performance"
"A Leader's Guide on How to Survive and Thrive With Today's Challenges: Part 1: It's All About People: Leaders, Employees, and Customers : Part 2: Building Success One System at a Time"
"Lessons from the Garden: The Leaders guide to building a "Best In Class" organization.
"Executive Magic: The Balance of Life, Work & Health "
Harvard Alumni Association:
Orange County Chapter- "Lessons from the Garden"
NJ Landscaper Association:
"Are You a Fierce Competitor"
Cal State Long Beach:
"Lessons from the Garden"
Cal Poly San Luis Obispo/ Landscape Management Seminar:
"Building Successful Training Programs"
TALC- Texas Association of Landscape Contractors:
"Innovation in the Landscape Industry"
CLCA- California Landscape Contractors Association:
O.C. Chapter:  "Finding and Getting Great People"
San Luis Obispo Chapter: "Positioning Your Organization for Success"
"Becoming a Fierce Competitor in Today's Challenging Times"
Ed's Past Talks, Workshops & Seminars
Landscape Contractors Association
"If We Don't Start Selling – We're Dead!"
"They absolutely raved about yesterday's LCA meeting!
Sounds like it was a huge success and you had the folks captivated.
Thanks so much for speaking to our group!"
-P.W.
Park & Grounds Management Association
"How Public Relations Can Grow Your Company"
Associated Contractors of Massachusetts
"Double Your Profits By Selling Enhancements"
New England Grows Winter Conference
"25 Ways To Reduce Costs & Increase Profits"
New York State Turf & Landscape Association
"Selling in a Slow Economy"
PLANET Green Industry Conference
"Some Solid Simple Samples of Sure Fired Sales Success"
"The Four Pillars To Building a Successful Landscaping Company"
"The Profit Principle"
"How to Win Once the Project is Sold"
"Make Your Customers Love You"
"Xtreme Service = Xtreme Profits"
Lawn & Landscape School of Management
"Dream, Believe, Plan & Execute"
"Why Job Costing is Critical"
"Double Your Profits By Selling Enhancements"
Illinois Landscape Contractors Association
"The Profit Principle"
"Successful Subcontracting (Seminar)"
"Some Solid Simple Samples of Sure Fired Sales Success"
"Ed did a great job of getting audience interaction and giving real life examples."
-Green Industry Conference Attendee
Miller School, Wilton, CT
"A Day in the Life of an Entrepreneur"
Cobleskill College
"Basic Principles of Operational Efficiency in A Landscaping Business"
CLIP 11th Annual Conference
"If I Had It To Do Over Again"
JP Horizons Sales Jam
"How To Grow A Great Landscaping Company"
Minnesota Green Exposition
"Marketing: Outside In"
Snow & Ice Management Association  (SIMA)
"Operating a Successful Winter Snow Business"
Lawn Care Industry M & A Institute
"How To Successfully Integrate a Newly Purchased Landscape Company"