Sales Consultation for Landscape Companies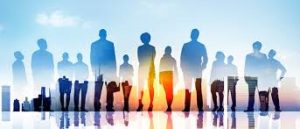 That initial sales consultation with clients is truly a make-or-break moment when it comes to securing—or losing—their business. After all, one of the best ways to gain new business is to prove that you truly understand what it is that your prospects are looking for. The consultation is an opportunity to show that you not only know what they want, and you understand their problems, but that you have solutions for them which will work. If the client feels that you "get it," and are empathetic to their needs, they may even be willing to pay more for your services than the competition because you're worth the investment.
But it all hinges on the Sales Consultation.
If you're not confident that your sales consultation process is successfully turning the majority of your prospects into clients, then we can help guide you in refining your process. Without a doubt, your consultations should be consistently churning out new business for you. After all, every time you—or one of your salespeople—puts time into a consultation, it should be under the expectation of continuing to build revenue. The last thing that you want to see is that invested time continually go to waste.
A consultative sales approach help put you in the driver's seat at the "go to professional." You should work at finding the NEED of your prospects. If there is no NEED then your sales process is driven by the prospect with the decision typically based on bottom dollar pricing. We can help make your consultations a success.
Contact Harvester Chris Directly!