"Surveys show 9 out of 10 companies in America reveal that PEOPLE are their BIGGEST problem"
Finding, Recruiting, Hiring, On-boarding and Retaining Quality People are the TOP CHALLENGES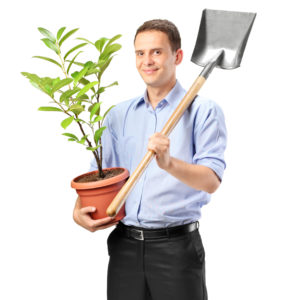 Are the following statements true for you?
"We just can't find the people we need."
"If we had the right people we could make
more money."
"Why are my people leaving for our competitors?
"How do I get our best people to stay?"
"The people I'm interviewing are just
wasting my time."
"How can we attract great people?"
Introducing:
The 2017 Harvest People Academy LIVE!
The Most Comprehensive Program on People Ever Created
The People Academy will enable you to better manage your company's most valuable asset – your employees:
How to determine your "people" needs
How to find and recruit the people you need
How to screen, interview and evaluate your candidates
How to create a positive company culture
How to be sure you are in compliance with state and federal laws
How organization charts help save money and bring clarity to your organization
How to grow and create loyalty with Career Ladders
How to create loyal and motivated people
Seven Ways Your Company Will Benefit from Attending:
Learn how to build a great culture that attracts and keeps the right people on board

How to avoid the Top 5 most costly mistakes that involve people management

Strategies to set up and administer the HR part of your business

Have a people plan/map in place that clearly shows what and when your needs will be in the future

How to get people on board and working productively and safely in the shortest period of time

Tips , tactics, and techniques to build a recruiting system that keeps your people funnel full

How to keep and grow your people so the best will stay
Who should attend?
Owners, Managers and HR Folks in the Lawn Care, Landscape and Tree Industry. 
REMEMBER — WITH THE RIGHT PEOPLE YOU CAN…
Grow your company

Have less headaches

Delegate your work to others

Have a life

Make more money
To learn the techniques, the processes, the secrets from those who have done it, of how to find, recruit, hire, on-board & keep great people – sign up below! And if you think you don't have time, all the more reason you need to attend!
Costa Mesa, CA – 2017
—> Get the Details! <—