Feeling alone, as the owner, with no one to confide in?
Would you appreciate some advice but don't have the resources of the "Big Boys"?
Want to talk with other owners who understand your unique situation?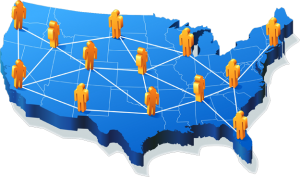 ---
The Harvest Virtual Peer Group may be what you are looking for.
It is Low Cost — No Travel — Totally Confidential
---
Have you ever asked yourself…
What's stopping me from taking my business to the next level?

Why do I feel so overwhelmed with the daily demands of one crisis after another?

Why am I making money on paper but I don't have any left over at the end of the month?
For many small lawn care and landscape business owners the real answer is isolation…
IN fact, one of the most commonly overlooked business success resources are your peers, the other folks who are out there in the thick of it dealing with these same issues you are… Every Day!
It can be very lonely being the owner of a growing business. Your friends and family don't understand the issues you face and you can't really confide in your employees. However, other business owners feel the same way and can offer support. The problem is, how do you find them?
This is where the Harvest Virtual Peer Group can benefit you!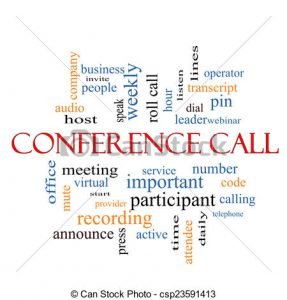 The Harvest Virtual Peer Group is a peer group, of similar business people like you, who are…
Willing to share their time and experiences with others just like themselves.

Who are in the same type of business.

Who do not compete with other group members.
The group meets on the phone monthly, to help each other deal with their burning issues, and support each other to improve their business practices and business performance…
Harvest Virtual Peer Groups are usually comprised of 8-12 members…
Who come together to harness, their collective knowledge and horsepower.

Who help each other in overcoming the challenges of operating, growing, building value and profitability in their companies.
The Harvest Virtual Peer Group will assist you with:
Problem-solving,

Growth strategies,

People problems,

Work-life balance

…and a whole host of issues that are inevitable in your business life.
The bottom line is, the group can reduce your personal stress levels and grow your profits.
Want to see how we do it?
Schedule a free one on one conversation with Fred Haskett, the Harvest Virtual Peer Groups lead facilitator.
Fred will explain how being a part one of our Peer Groups will:
Help you to renew the energy you once had.

Solve problems with others just like you, grappling with the same issues

Make More Money
Testimonials
Few things give both a good return of your time and money. My involvement in a Harvest Peer Group has done both. I've had the opportunity to bounce ideas, share struggles, and celebrate success of both myself and with others in a non- competitive, supportive, challenging and enjoyable atmosphere.
Curious?
Schedule a quick confidential conversation with Fred and if we hear from you today we will send you a free copy of Ed's Audiobook on CD, Green Side Up.
View the membership requirements
Learn more about the Harvest Peer Groups
Contact Fred Haskett directly:
Cell: (619) 665 7854
Email Fred