Description

8 Steps For Getting Your
Renewals Right

If You Are a Landscape Maintenance Contractor
This Webinar is For YOU!



Presented by: Ed Laflamme, Bill Arman & Fred Haskett
of The Harvest Group
LANDSCAPE CONTRACTORS:
Afraid of losing the contract to the competition?
Added costs have eroded Your Profits?
Feel Stuck "Between a Rock & a Hard Place?"
*** THEN YOU NEED THIS WEBINAR! ***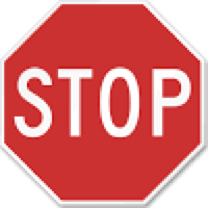 .. and learn simple and effective ways to renew your contracts year after year — and build your profits!
In one hour you'll be taught processes
to address your issues.

 
You'll learn …
The 4 Keys To Renewal Success

When To Begin The Renewal Process

How to Increase Your Price Without Losing the Job

The Best Time To Go After An Increase

Take pictures, Take Pictures, Take Pictures

How to Limit the risk of losing jobs when increasing your prices
We've Been In Your BOOTS – Heck we still are!
These are specific, tried and true ideas that can be used in your business immediately and will translate into a game plan.

Harvest Your Customers!
Don't miss this powerful webinar.
The webinar is recorded and will be emailed to all those to register.
For those who are not Academy Members
the investment is: $97
FREE For Harvest Way Academy Members
*** Log in to find the webinar access link inside the Academy! ***
Not a member yet?
Sign me up for the Academy for $10
so I can get this webinar AND all future ones for FREE!


Each month or two the Harvesters will present a new and profit building virtual workshop, why not join the Academy now and get the benefits of the Academy and this EXCLUSIVE TRAINING.