Description

A Simple, Practical and Applied Overview of Performance Management

If You Are A
Landscape – Lawn – Tree Contractor
This Webinar is For YOU!


Presented by: Steve Cesare, PhD.
of The Harvest Group
LANDSCAPE – LAWN – TREE
COMPANY OWNERS:
Use performance management to drive employee accountability
How to terminate employees and minimize wrongful termination lawsuits
Begin doing performance appraisals the right way
Understanding the legal implications of evaluating employees
Prepare, plan, and deliver employee feedback the right way
*** THEN YOU NEED THIS WEBINAR! ***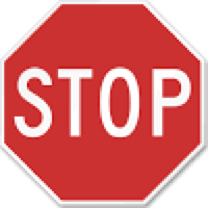 AVOID LAWSUITS and foster a positive culture in your organization.  This program will allow you to deliver feedback that is legal, consistent and focused on having employees improve their level of job performance.
In this one-hour webinar Harvester Steve will help you drive accountability through your organization to improve productivity.
You'll learn …
How to be a better coach
To deliver better performance level feedback
Avoid wrongful termination claims
Promote a performance planning system
Better organization so you can Harvest Your Potential!
We've Been In Your BOOTS – Heck we still are!
These are specific, tried and true ideas that can be used in your business immediately and will translate into a game plan.
Don't miss this powerful webinar.
The webinar is recorded will be emailed to all those to register.
For those who are not Academy Members
the investment is: $97
Included in the Harvest Way Academy Membership
*** Log in to find the webinar access link inside the Academy! ***
Not a member yet?
Sign me up for the Academy for $10 so I can get this
webinar AND all future ones included with membership.


Each month or two the Harvesters will present a new and profit building virtual workshop, why not join the Academy now and get the benefits of the Academy and this EXCLUSIVE TRAINING.