About The Harvest Group
What You Can Expect From Us
When we say, we put our money where our mouth is we mean we walk our talk. We don't just study you and then drop off the fancy binder that most consultants leave behind to collect dust on your shelf. We help you set up the systems we recommend, we stay in the picture by providing ongoing support, and we help you keep track of our commitments to you and to your company's growth.
HARVEST Spelled Out:
H – Help & Guidance
We've been in your boots. We've had our fair share of victories and lessons learned (i.e. butts kicked).   We've invested the time so you don't have to.  We're here to bounce ideas off of 24/7, and we're willing to share everything we know—use us!
A – Accountability
We put our money where our mouth is. We track our progress in 10 critical, measurable ways with our Harvest GROW card.
R – Relationships
We believe success is a team sport. We value and nurture positive, lasting and fulfilling relationships. We'd be nothing without you!
V – Vision
A clear vision gives an organization direction, purpose and power. A company with a clear vision is hard to beat. We make the vision clear to everyone in your organization.
E – Equity Building
Do the right things and if you do them right you'll grow equity; you'll sow sustainable results and reap a bountiful harvest!
S – Systems Thinking
Simple, repeatable and replicable systems bring the right results. We've seen, helped create and experienced some of the best. Let's "systems think" our way to success together!
T  – Team Building
Finding, getting, keeping and growing great people make a good organization great. Learn and sustain team building skills and you'll thank us from now until the cows come home!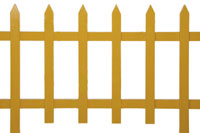 Between us and the fence post– A word about confidentiality:
We consider our clients as partners. These relationships are rooted in trust. That means we won't work with your competitors—not unless you say it's ok. Oh, and everything we talk about is just between us and the fence post!