Webinar: Profit Power
April 30 @ 1:30 pm

-

2:30 pm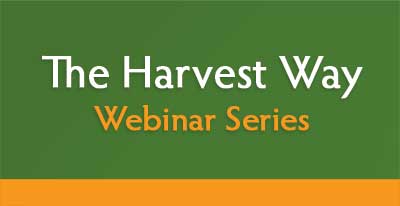 How Efficient Operational Processes Can Grow Your Profits
All landscapers agree that the biggest expense they have is labor, yet few companies take the time to create processes that drive and optimize true operational efficiency to save labor.
From personal experience The Harvesters have witnessed "the morning circus" as well as what these companies have done to turn this around. We will share what a company with excellent processes looks like and the impact it has on their profits.
Are there really secrets to selling?Harvesters Bill & Ed have literally seen hundreds of morning dispatches; some incredibility good, but most, well… can use much improvement.
Join the Harvesters in this webinar as they follow the journey of a typical landscape crew. While you watch, think about your crews… is there room for improvement? How much money can I save?
In this webinar we will review…
Proper job routing saves time
Small things add up to big bucks
End of day yard processes are a must
Efficient morning dispatch starts at night
Productivity meetings promote productivity
Sequencing the work on each job is essential
The lack of process results in excessive unbillable hours