Description
To H2B or not to H2B?
Alternate Ways to Find and Keep a
Reliable Workforce

Presented by Bill Arman & Fred Haskett of The Harvest Group
LANDSCAPE PROFESSIONALS
If you have had difficulties in utilizing the H2B program…
You need to attend this Webinar! 
If finding and keeping a safe and productive labor force
has been an issue for you…
You need to attend this Webinar!
Acquiring Training and KEEPING a safe and productive seasonal workforce is one of the BIGGEST issues that landscape companies face today!

Does this sound familiar?
I filed every Document on time and correctly with the government and they keep asking for more

My H2B workers were scheduled to be here on April 1

st! It's now Mid-May and the Agency still has not done their part of the process. I am losing my customers because I do not have the people to do the work!
I am constantly having to hire and train new people because nobody seems to want to work anymore!
As soon as I ask to see their Driver's License or schedule a drug test they run for the hills!
I can't find enough seasonal workers so I am losing my customers, now I am going to have to lay off my full time people.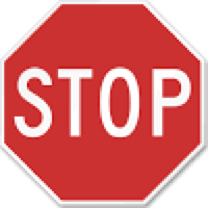 .. and learn simple and effective ways to find and keep a reliable workforce!
In one hour you'll learn processes and best practices to address your labor issue.

 
You'll learn to…
Develop more Robust Recruiting Programs

Develop more Robust Training Systems

Create an Improved Work Environment to Enhance Retention

Increase Mechanization and Automation where possible
Why invest your time here?
Labor is a Critical and On-Going issue

Our Current Economic Conditions and Political Climate may change the Employment Dynamic going forward

What do we do if H2B goes away or becomes increasingly more unusable?
We've Been In Your BOOTS – Heck we still are!
These are specific, tried and true ideas that can be used in your business immediately and will translate into a Game Plan for finding and keeping the right people.

Harvest Your People!
Don't miss this powerful webinar
If you miss the live event the recording will be
emailed to all those to register.
For those who are not Academy Members
the investment is: $97
FREE For Harvest Way Academy Members
*** Log in to find this webinar access link inside the Academy! ***
Not a member yet?
Sign me up for the Academy for $10
so I can get this webinar for FREE!