Human Resources Solutions
Companies of all sizes, locations, and vision have various human resources problems that need to be solved. In today's complex and changing world, many companies may not even know they have problems that have to be addressed. Thus, it makes sense for all companies to take a proactive, efficient, and results-oriented approach to solve those problems the right way, right now.
A professional approach to human resources can significantly help a company differentiate itself from business competitors. That competitive advantage can lead to reduced legal liability, improved efficiency, and long-term success.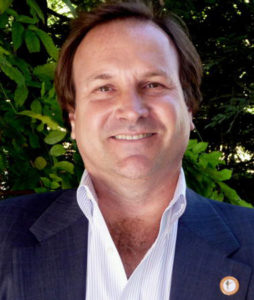 Steve Cesare, Ph.D., the Human Resources Head Harvester, is directly responsible for helping a company to identify its human resources challenges, develop an efficient action plan, and establish a system focused on achieving sustainable results.
With extensive expertise and a diverse professional portfolio, Steve is uniquely capable of addressing any aspect of a company's human resources program.
Primary services include the following human resources areas:
Employment Law
Age Discrimination (ADEA)
Equal Pay Act
Fair Labor Standards Act (FLSA)
Immigration Reform and Control Act (IRCA)
Americans with Disabilities Act (ADA)
Uniformed Services Employment and Re-employment Rights Act (USERRA)
Genetic Information Non-discrimination Act (GINA)
Pregnancy Discrimination Act (PDA)
Benefits Extension Rights (COBRA)
Occupational Safety and Health Act (OSHA)
Older Workers' Benefits Protection Act
Equal Employment Opportunity (Title VII)
National Defense Authorization Acts
Family and Medical Leave Act (FMLA)
Employee Handbook
Company Introduction
Employment
Benefits
Leaves of Absence
Compensation and Timekeeping
Employee Relations and Conduct
Employee Health and Safety
Administrative Policies
At-will Acknowledgment
Arbitration Agreement
Recruitment and Staffing
Selection Methods
Interviewer Training
Job Application Packets
New Employee Orientation
On-boarding
Recruitment Evaluation Indices
Applicant Flow Data
Employee Referrals
Background Investigations
Catch and Release
Validation Strategies
EEO Compliance
Employee Safety
Workers Compensation
Injury and Illness Prevention Program
Fire Prevention
Emergency Action Plan
Safety Training Calendar
Lockout/Tagout
Globally Harmonized System
Accident Investigation Procedures
Return to Work Program
Record Keeping Procedures
Tracking Standards
OSHA Safety Audit
Code of Safe Practices
Strategic Planning
The Vision Statement
Core Purpose and Values
Organizational Culture
Succession Planning
SWOT Analysis
Balanced Scorecard
Value Proposition
Gap Analysis
Boundary Spanners
Action Plans
Business Ethics
Organizational Politics
Communication Networks
Accountability
Employee Relations
Grievance Procedures
One-on-one Meetings
Individual Communication
Organizational Communication
Employee Engagement
Group Dynamics
Conflict Resolution
Coaching
Attitude Development
Compensation
Compensation Plan
Exemption Classification Analysis
Incentive Plans
Internal, Individual, and External Pay Equity
Job Descriptions
Wage and Hour Issues
Performance Appraisals
Salary Scales
Benchmarking Surveys
Accountability
Performance Management Strategies
Change Management
Defining the Desired Destiny
Process Improvement
Gap Analysis
Overcoming Resistance
Creating a Change Culture
The Guiding Coalition
Performance Consulting Paradigm
Human Resources Audit
Communication Strategies
Employee Attitude Surveys
Organizational Restructuring
Training and Development
Needs Assessment
Training System Design
 Content Development
Implementation Strategies
Four-step Evaluation Method
Change Management Model
Training Transfer
Career Ladders
Certification Programs
Supervisory Skills
Management Training
Leadership Development
Assessment Centers
360 Degree  Feedback Process
When it comes to human resources, it's always best to be proactive, efficient, and results-oriented. If you would like to discuss any human resources issue, simply contact Steve on his cell phone at (760) 685-3800 or email at your convenience. The conversation is solely intended to improve your human resources program to help your company become more successful.