Build an Extremely Successful Landscape Business
Stressed out and overwhelmed from running your landscape business?
Struggling to grow and sustain your landscape business profitably?
Having a hard time finding, hiring and keeping the right people?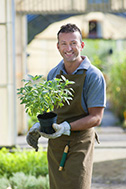 The Harvest Group can help you:
Grow your landscape business and increase your profit
Find, train and keep the right people
Create a Sustainable, Money-Making company
Learn strategies to make running your business easier
If you want to take your business to the next level, our seasoned, Green Industry Experts can help you!
There are several ways of working with us to reach your goals:
The Harvest Way Academy: Landscape Business Training Online
One-To-One Consulting: Personalized Guidance
Harvest Leaders' Groups: Peer Groups for taking your company to the next level
Webinars: These sessions are live and recorded
Find out how The Harvest Group can help You!