HOW TO PREPARE YOUR COMPANY FOR SALE
Where do we stand today?  What is our potential?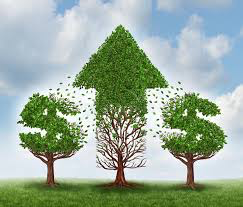 As we work into the summer of 2020, landscaping companies are working, but they are also re-evaluating their life and their business plans.  Ideally, owners and senior managers would keep an eye on their long-term goals for the company, which may include selling.  I thought it might be helpful to provide this summary for reference.
Perform a SWOT analysis

.

  How does your company perform on these indicators? 
Record today's results.  

Set your goals and action plans for improvement. 
Measure what you want to achieve. 
1.) Sales/Growing Market/Brand 
Low level of concentration in customer base

Long-term client relationships with good quality companies

Easily transferable client contracts

Effective salesforce

Great brand-reputation for quality work, position in market
2.) Management Team/Leadership/Low Reliance on Owner
Company runs well without the owner

Capable management team able to plan and execute into the future

Leadership in top management
3.) Excellent People, HR
Excellent morale and good hiring practices

Stable, well-trained workforce with perfect i-9s

Appropriate training including safety/certifications

Proper employee handbook

Great organizational structure – good span of control 
4) Potential/Future Growth/Strategy 
Potential for future growth

Strategy to enter new markets/bring new services to existing clients
5.) Effective Operations/Great Central Location/Equipment, Fleet
Efficient, effective operations

Best practice workflow processes

Up-to-date fleet, equipment, tools

IT and computing systems
6.)No Problems/No Surprises
No legal issues, no environmental, personnel or other risks

No clients about to leave that you weren't aware of

No employees about to leave
7.) Strong Financials 
Sound fundamentals and positive trends

Revenue

Net Profit

Gross Margin 

Predictable recurring revenue*

No consecutive losses

Good credit

Strong cash flow
~~~~~~~~~~~~~~~~~~~~~~~~~~~~~~~~~~~~~~~~~~~~~~
Prepare yourself for the sale of your company. 
Do you know what your company's most likely price would be?

What about taxes?

What are your retirement plans? 

What are your financial needs after the sale?

Do you want to be involved with the company after you sell?
Your personal financial planner/tax advisor is an important participant in this process.
As always, if you would like to have a confidential conversation about your situation, please feel free to give me a call or email.  Alison Hoffman 224-688-8838 [email protected]harvestlandscapeconsulting.com